WJPMedia - Umbraco, UK & France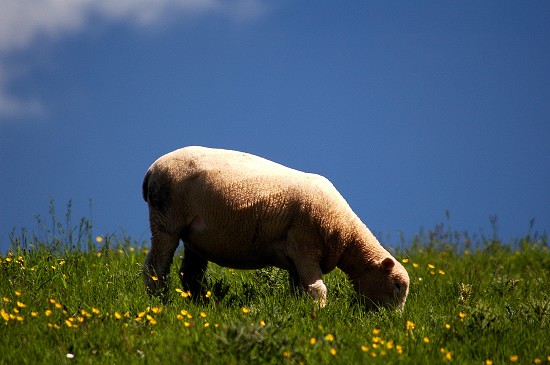 WJP Media concentrates on creating responsive, high functionality websites using the 'friendly' open-source content management system - Umbraco.
This mainstream CMS systems is being used by tens of thousands of businesses across the globe to create vast online functionality. Combined with web media and social networking skills WJPMedia websites are powerful and flexible marketing tools.
For those wanting bespoke advanced web applications, WJPMedia can develop custom web applications which integrate seamlessly with the Umbraco CSM system.
Warren James Palmer, the founder of WJP Media,  has been a web developer since 1997. He has worked for many clients, including Harrods, EMC Saatchi, NatWest, ABN Amro and Societe Generale. He specialises in creating web sites using the 'content management system' software (CMS) - Umbraco.
WJP was involved in commercial and advertising photography in the 1980's and involved in web development since 1996. That's pretty nearly the dawn of the Internet.
As an early user of graphic programmes like 'Quark Express' and the classic 'Photoshop', it was a fairly natural progression to evolve into web development when the Internet first emerged.
Before he knew it, WJP was swept up in the Internet revolution and developing web applications, e-commerce, and dynamic web sites for numerous companies. Many of them household names...Nat West,Emc Saatchi,Societe Generale etc.


WJPMedia is not a big company. Depending on the project Warren works individually with the client. The aim is to be flexible, scaleable and affordable. A bit like the creative products WJPMedia creates.
Warren has never lost sight of where he came from and he's proud of the fact that WJPMedia's roots are creative rather than IT based.
WJP Media se concentre sur la création de sites Web adaptés et à haute fonctionnalité utilisant le système de gestion de contenu open source «amical» - Umbraco.

Ces systèmes CMS traditionnels sont utilisés par des dizaines de milliers d'entreprises à travers le monde pour créer de nombreuses fonctionnalités en ligne. Combinés avec les médias Web et les compétences en réseaux sociaux, les sites Web de WJPMedia sont des outils de marketing puissants et flexibles.

Pour ceux qui souhaitent des applications Web avancées sur mesure, WJPMedia peut développer des applications Web personnalisées qui s'intègrent parfaitement avec le système Umbraco CSM.

Warren James Palmer, fondateur de WJP Media, est développeur web depuis 1997. Il a travaillé pour de nombreux clients, dont Harrods, EMC Saatchi, NatWest, ABN Amro et Société Générale. Il se spécialise dans la création de sites Web utilisant le logiciel «système de gestion de contenu» (CMS) - Umbraco.
UK:  +44 1264 848 056
France:  +33 230 88 02 10
Mobile:  +44 785 372 513
Email: email: warren@wjpmedia.com
9 Mylen Business Centre,
Mylen Road,
Andover,
Hampshire
SP10 3HR
Lescouet-Gouarec
Côtes-d'Armor,
Brittany,
22570 France